Derby Bonnie Prince Charlie Statue and Silk Mill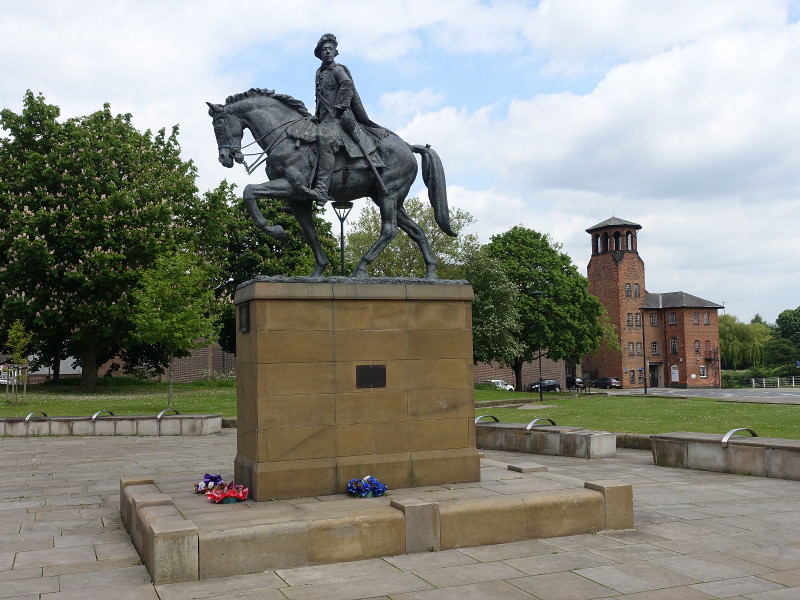 Behind the cathedral there is a monument for Bonnie Prince Charlie, who moved south with his troops in 1745 and came as far as Derby in an attempt to claim the English crown for the house of Steward, only to flee again from the alledged big number of governmental forces.
In the background you can see the Silk Mill, which is an industrial museum today. Inside there are, among others, some jet propulsion engines of the local firm Rolls Royce.
In 2011 it was announced that the museum will be mothballed for three years, as a consequence of the budget cuts made by the conservative-liberal government. It was re-opened in October 2013.