Matlock Bath Venetian Nights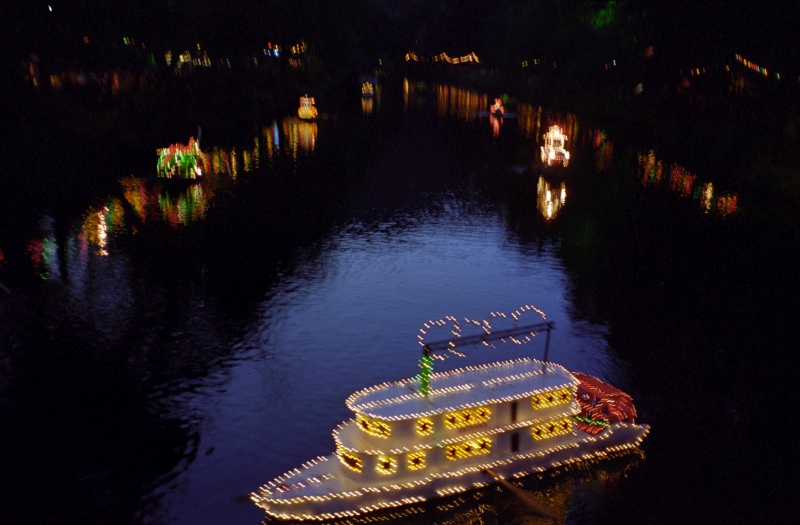 If you get compared with Blackpool, then you got to have illuminations as well. Therefore Matlock Bath is illuminated with colourful lights in autumn, which is called Venetian Nights here, and also there is a competition with nicley light-decorated rowing boats in all shapes and sizes. And of course there are fireworks on Sundays.
The picture shows the boat parade in the year 2000.