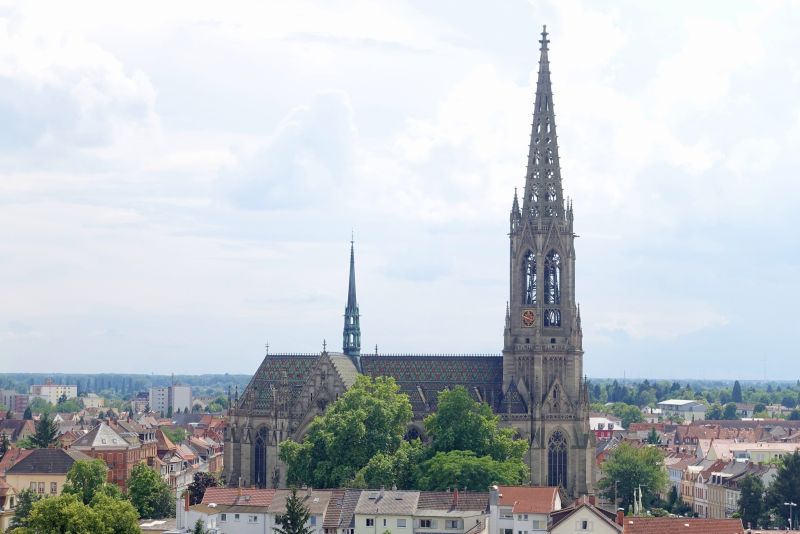 If you look to the southwest you can see the neogothic Gedachtniskirche. The building from the late 19th century is dedicated to remind of the Protestation at Speyer in 1529, when 6 Princes as well as 14 Imperial Free Cities were opposing the imperial ban of Luther and his evangelical faith. This protest is now seen as the birth of "Protestantism".
This church is the antipode to the catholic Cathedral and is reminding everybody that Speyer is not at all an entirely catholic town, as you could assume in the face of the big Cathedral.
With a height of 100 m this is the tallest building in town.