Speyer Church of St. Joseph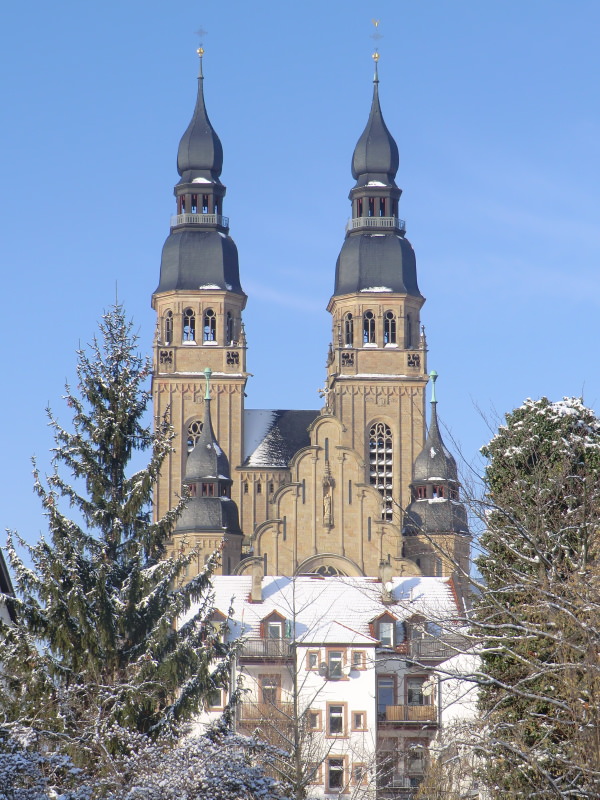 A couple of hundred meters from the Gedaechtniskirche towards the Altpoertel you can find the church of St. Joseph. Although Speyer is blessed with the big cathedral, there was an urge to build another catholic church to counteract the construction of the Gedaechtniskirche.
Therefore this church was erected next to the protestantic one. What looks like a baroque church at first sight is at a close look a mishmash of several different styles, with emphasis on Baroque and Art Deco.
At 90 m height the two towers form the second highest building in town, and the two churches are therefore a dominating feature in the "skyline" of Speyer.