Speyer Cathedral - View from the Southwestern Tower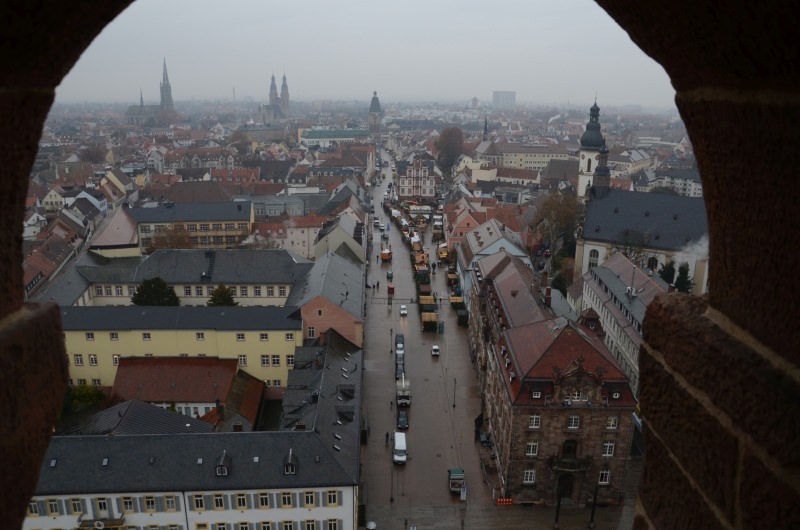 In parellel to the exhibition the southwest tower has been opened for the public. The tower is reached from the Kaisersaal.
From the tower there is a beautiful view over Maximillianstrasse and the centre of Speyer. On this day here the Christmas Market was set up.