Speyer Cathedral View over the eastern side towards the Rhine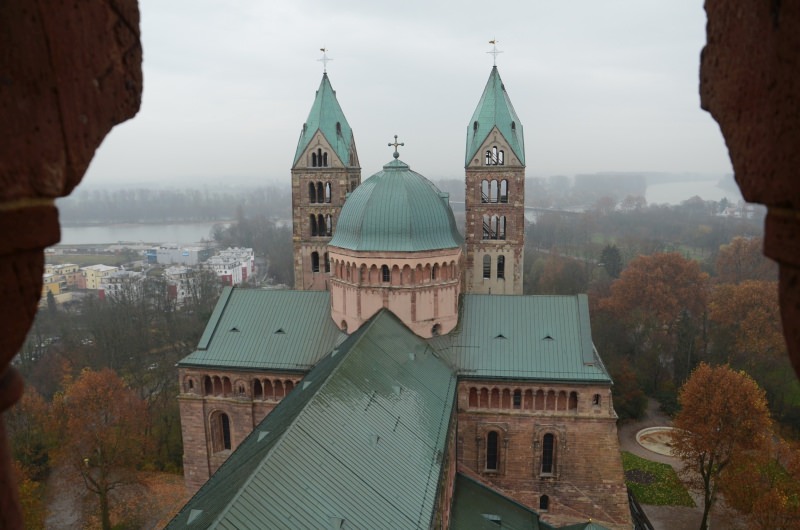 Finally here a view over the central nave roof towards the transept and the eastern towers. In good weather conditions you can see over to Heidelberg, but unfortunately it was a dull November day, and you could just see the Rhine.
The exhibition is normally closed in winter, and reopens in spring. Hopefully also in better weather..