Atumn Fair
Through the year in Speyer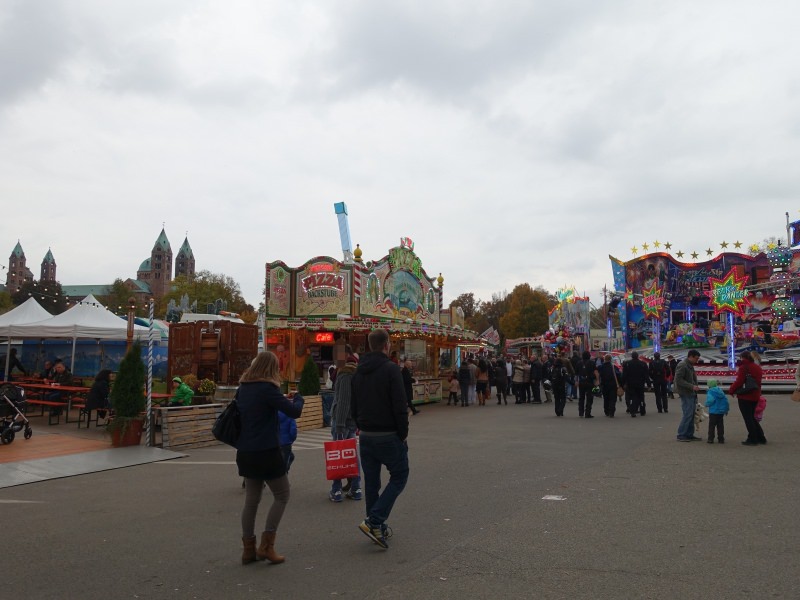 End of October to beginning of November there is the third fair of the year on the Festplatz, the Autunm Fair (Herbstmesse). This one also includes an open-shop Sunday, the so-called coat Sunday, since this used to be the occasion when people bought their winter coats.
Also included is the All Saints holiday (Nov. 1st), for which also has been issued a fair operating ban from the authority in Trier, because this is supposed to be a "quiet" holiday. As a compensation the managers tried to establish a special Halloween event the night before. But this caused some anger from the Protestantic church, since they see their Reformation Day on the same date now endangered. This balancing act between mundane and church interest is not uncommon for Speyer.
Therefore it was decided in 2015 to shift the fair ahead so it finishes before All Saints Day, what also brought it in line with the school holidays. But in the meantime it was shifted back again to the end of October.