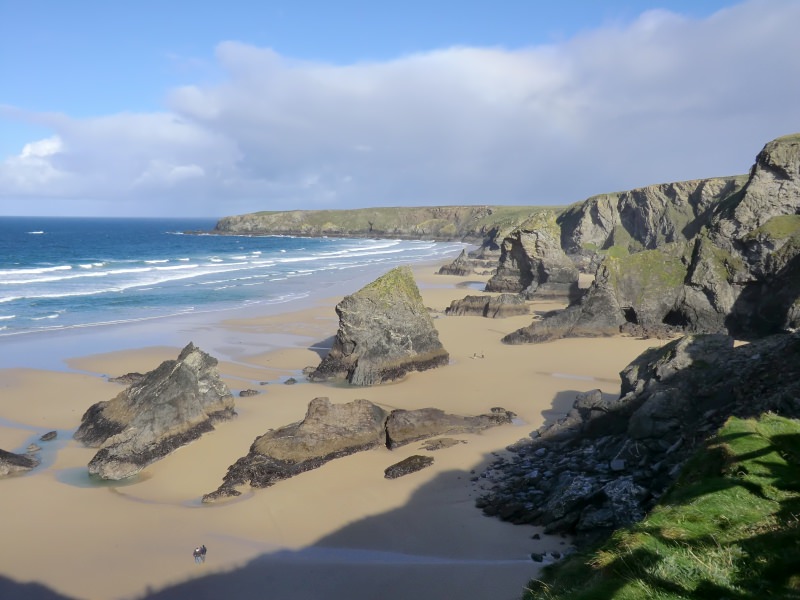 The Bedruthan Steps are an impressive rock formation on the Atlantic coast between Padstow and Newquay, it consists of free standing singular rocks. Legend has it that the giant Bedruthan used it like a stair, hence the name.
At low tide you can go down to the beach, but at high tide it is completely flooded. Although there are clear warning signs at the top it happens from time to time that people have to be rescued with a helicopter.
The very steep steps, which are also quite irregular, make the climb back up very exhausting, you shouldn't underestimate that.