Cornwall South West Coast Path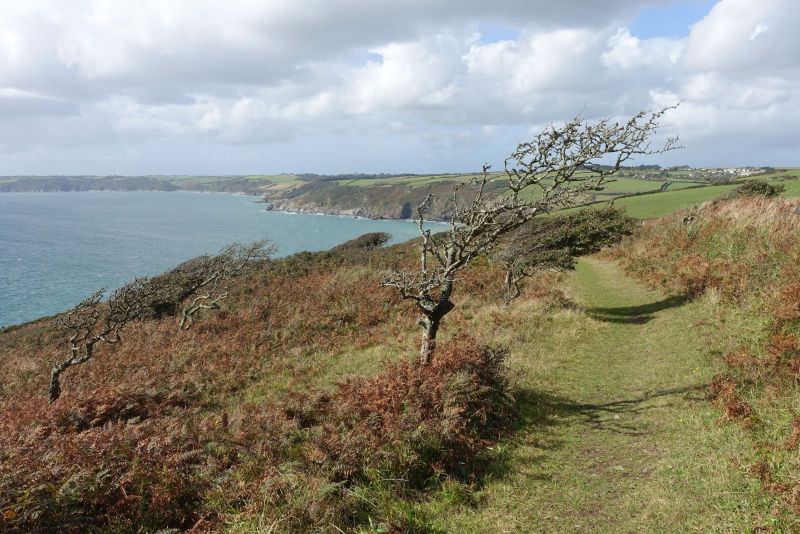 The Southwest Coast Path stretches along the entire coast of Cornwall, and if you want to escape the hustle and bustle of the fishing villages or the beaches, you only need to walk a bit along the coast path and you will find peace rather quickly. Of course you are exposed to the Cornish weather, but that is a part of Cornwall as well. The views are fantastic, only the ups and downs between cliffs and beaches or river mouths are hitting the legs with time.
The picture was taken south of Gorran Haven near Dodman Point, in the background on the right you can see Boswinger.