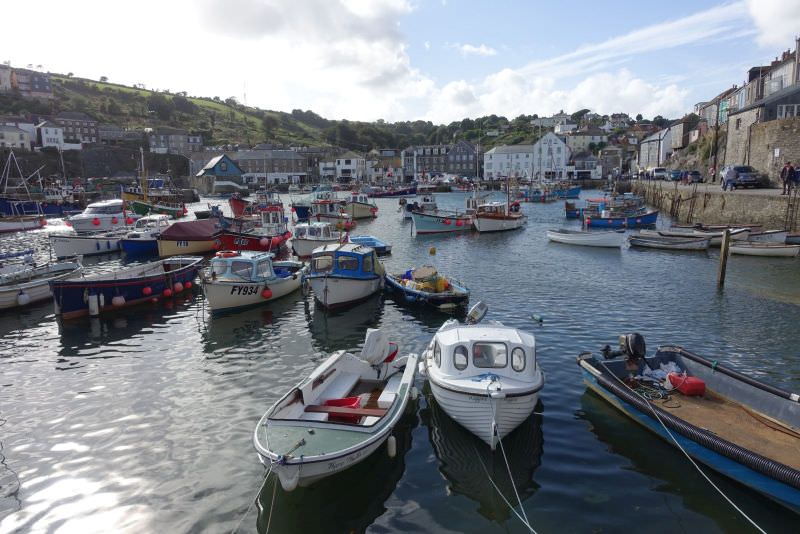 Mevagissey is one of the classical cornish fishing villages. It got known in the press from the discussion of the so-called "Hitler's walk", a green patch near the harbour.
The sign was removed after protests, which led to an intense public discussion. The unusual name remembers a former councillor, who in the 1930s was over-correctly inspecting ships in the harbour, and therefore, with typical british humour, was called "Hitler" for that. The way had its nickname for a long while among the residents.
But the conflict showed also something else: the residents that complained had moved here from outside, they did not know the local history. It is typical for Cornwall, and especially for picturesque little fishing villages like Mevagissey, that the houses are bought up more and more by outsiders, and with the big demand the house prices are skyrocketing. Therefore the locals can't afford to stay, and the villages are slowly losing their own character.