Speyer Helmut Kohl's Grave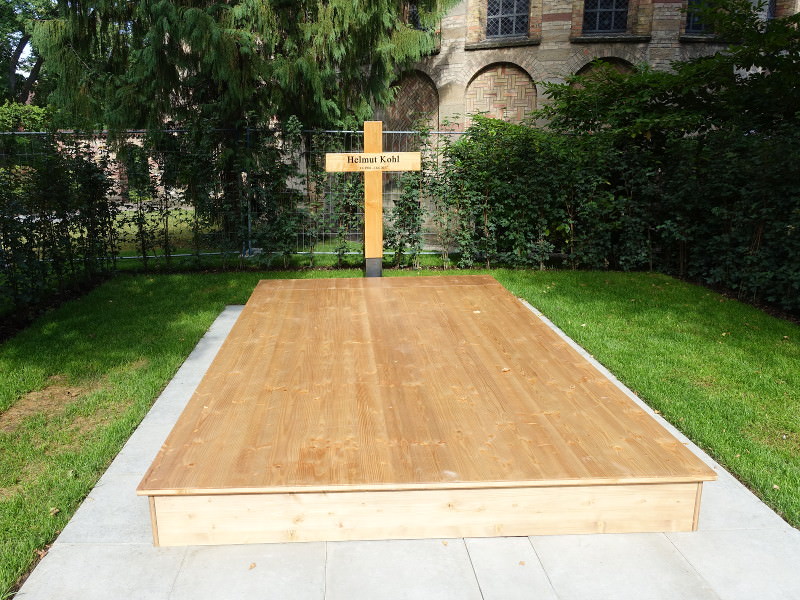 Helmut Kohl's grave lies directly at the western end of St Bernhard's Church. It actually seems to be rather in the Adenauer-Park than in the cemetery of the cathedral chapter, located behind the entrance from the Hirschgraben side.
The picture was taken two weeks after the funeral.