Speyer Church of St. Bernhard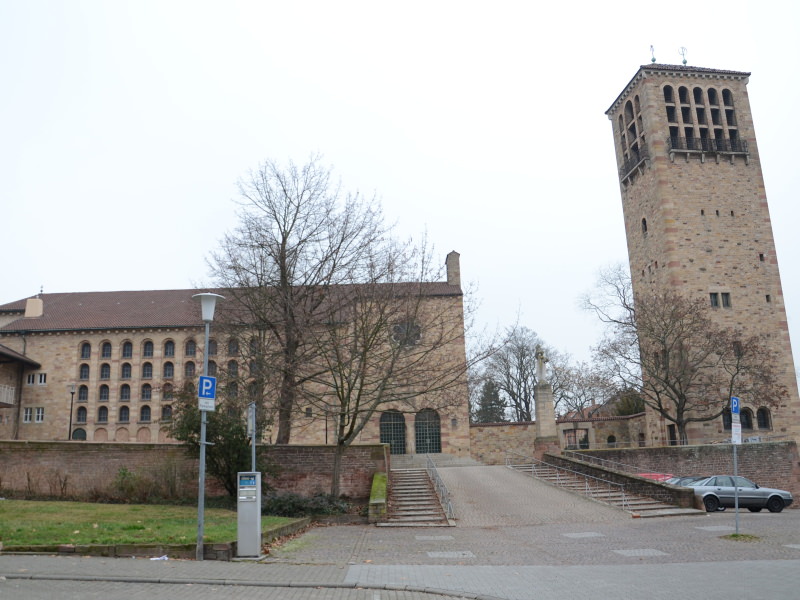 The church of St. Bernhard north of the centre was built in the 1950s by Germans and French together to set a signal for reconciliation after the war. The catholic church now belongs to the parish of the cathedral.
Interesting are the many romanesque windows, and the free standing belltower.
This church was not well known by tourists so far. But since former chancellor Helmut Kohl is buried behind it, in the cemetery of the cathedral chapter, Speyer has got a new tourist magnet.