Speyer Cathedral - Main Nave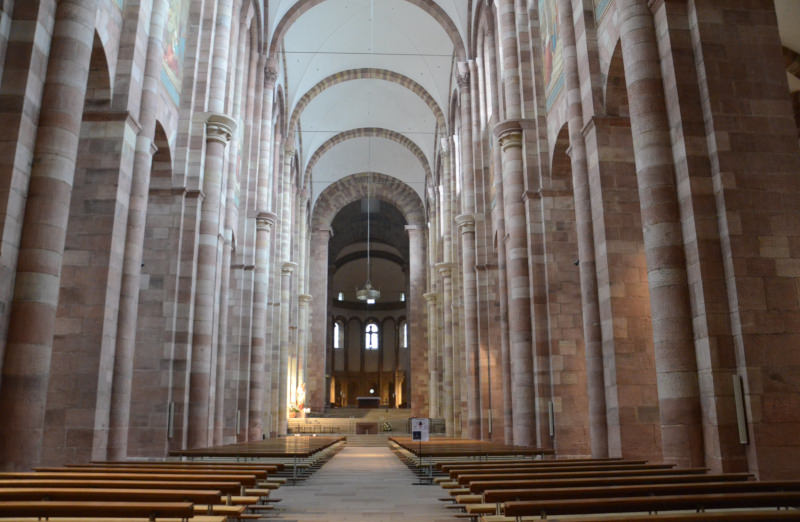 Inside the cathedral is done as a classical basilica with a big nave in the middle and two side naves, a transept and the apsis.
In the main nave you can see the geometrical concept of the cathedral. Basis is the square of the crossing, which is continued into the main nave. Four of the pillars with a big half-column and a capital in the height of the roof of the side nave form a square, which also can be seen in the ceiling by the sandstone arches with alternating colours in them,
The smaller pillars separate the additional sections of the side naves, which have two vaults per vault in the main nave. This 2:1 ratio is also a typical feature of romanesque architecture.