Speyer Cathedral- Floor Plan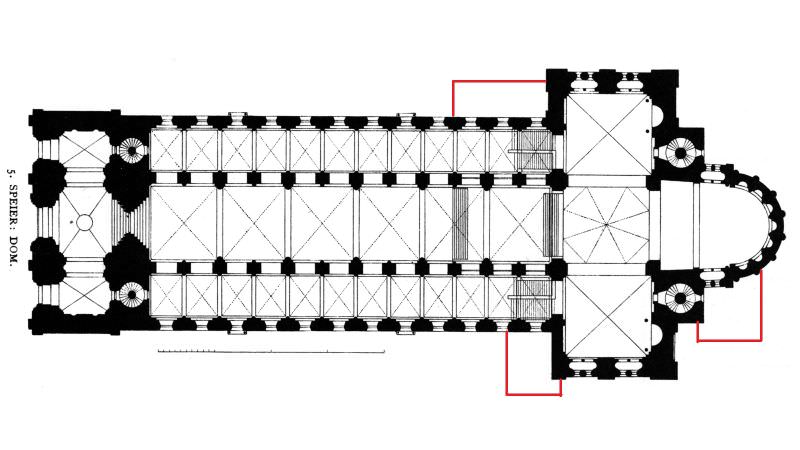 On the floor plan by Georg Dehio you can see the geometrical concept of the cathedral. Starting from the crossing square you can see the six squares of the main nave and the two squares of the transept. Also good to see is the 2:1 ration of the main nave to the two side naves.
The red additions are by me and the show the Afra-Chapel (above) the double chapel (below) and the vestry (right).