Speyer Cathedral Letter of Freedom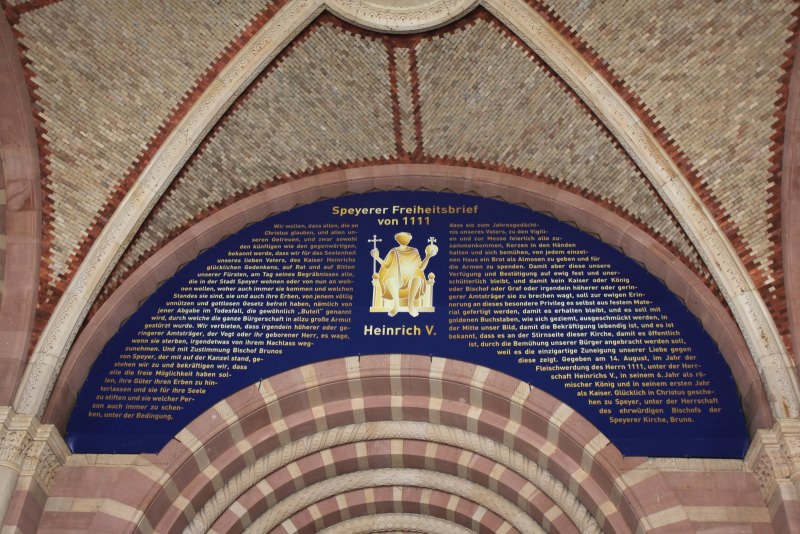 The main entrance was re-opened on time for the start of the celebrations for the "Salierjahr 2011" (the year of the Salians), and since that the Letter of Freedom for Speyer can be seen on the very place that it used to be displayed. The letter from Heinrich V gave the adscript citizens of Speyer the right to pass their belongings to their succession, instead of handing them in. With this the base for prosperity and development of the town was laid.
Speyer was the first town in Germany to receive such rights. This Letter of Freedom was therefore the model for all other towns. In this year it's 900th anniversary was celebrated, together with the 950th anniversary of the consecration of the cathedral.
Unfortunately this letter was only displayed in the Salian year 2011