Wein am Dom
Through the year in Speyer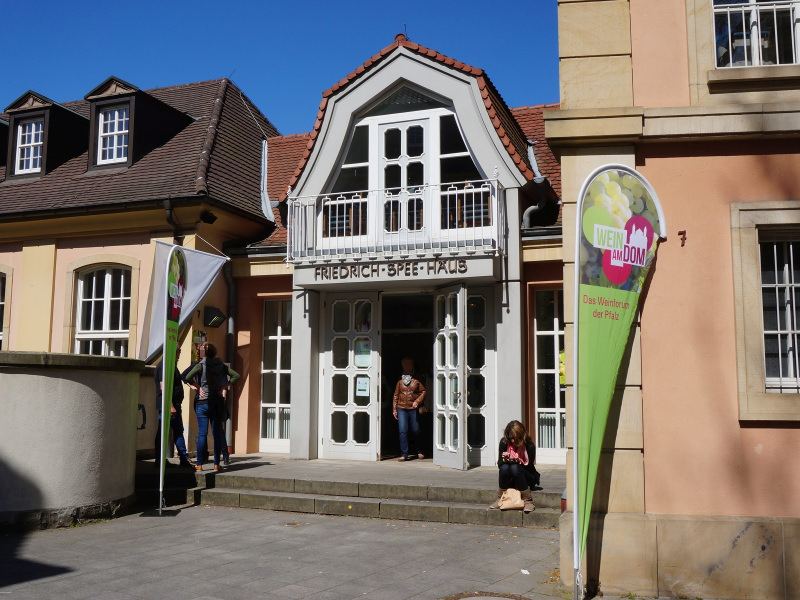 The Friedrich-Spee-Haus is one of the five locations.
The wine fair Wein am Dom is the youngest regluar event in Speyer, since 2013 the winemakers of the Pfalz are presenting their wines in five different locations in town. The entrance fee allows you to taste as many wines as you like.
But the rather steep entrance fee of 25 Euros is somewhat off-putting, especially when you know that you can get a carton of a decent wine for that in the villages of the Weinstrasse, including the flair of the wine-growing areas which Speyer can't offer. Therefore this event has a somewhat exclusive character, which again fits to Speyer, as the rather hight real estate prices attract this kind of clientele.
Overall this is a rather unnecessary event, but since it is happening behind closed doors it is not a big disturbance.