Kaisertafel
Through the year in Speyer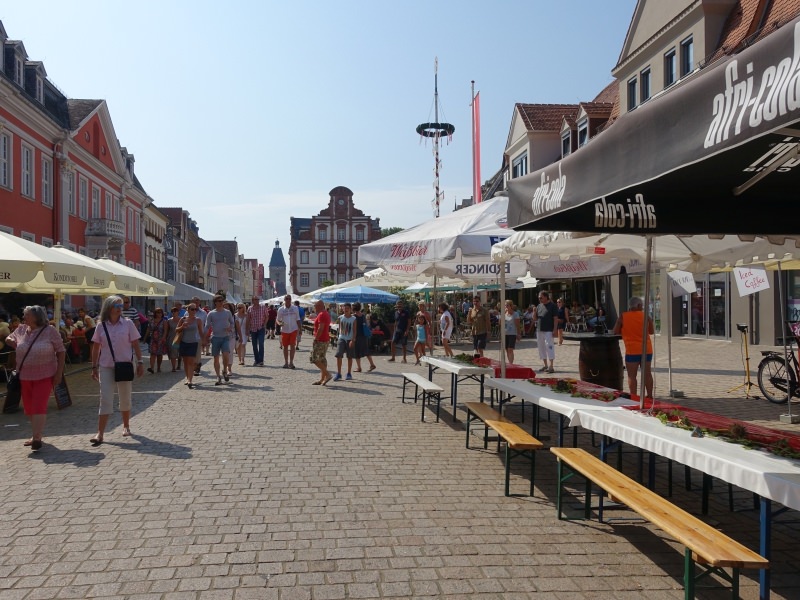 At the beginning of August the so-called Kaisertafel (Emperor's Table) is taking place. The event with a vague historic relevance is supposed to be a mixture of a fair and good dining. Instead of Bratwurst and Beer you get a Gourmet Plate with Riesling, or (if you want) champagne or cocktails, served by local restaurants. Almost the entire stretch of the Maximillianstrasse is equipped with tables that are covered in the Speyer colours red and white.
The whole thing can be described as follows: you queue up for the food, then for the drinks, then you are desparately looking for a free space, squeeze yourself into the crowd, only to consume a meal that you get for the same price in the proper restaurant served at the table. At least that was the case in the past. Lately there have been a few empty benches.
If you think that the local restaurants are suffering from the Kaisertafel, then you are wrong, since the places round Maximillianstrasse are filled with the locals, who prefer to leave the Kaisertafel to the tourists.